House Calls
J A Alcock & Son offer house calls to appraise, assess and quote for major work within the comfort of your own home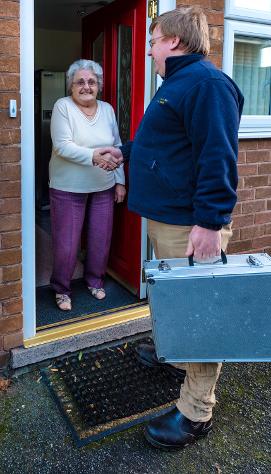 House calls nation wide can be arranged by contacting J A Alcock & Son through the contact us page.
J A Alcock & Son will attend your home at your convenience to assess your clock and advise you on the courses of action you should consider. Minor setting up will be undertaken within your home, with quotes being given for more major work requiring our highly equipped workshop.
Should significant work be required in the workshop J A Alcock & Son offer complimentary collection and delivery as part of the complete service.