J A Alcock & Son a family run business in the conservation, restoration and repair of fine horological artefacts specialising in the domestic clocks.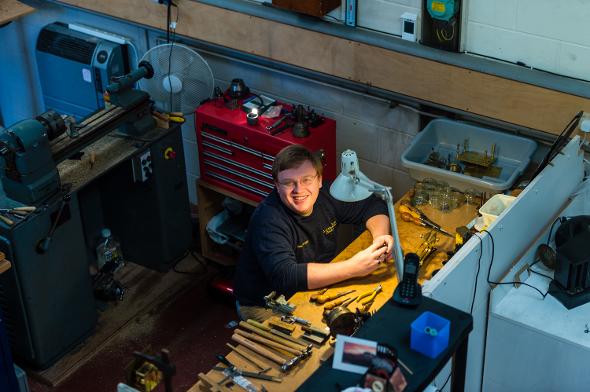 Work is carried out in our highly equipped workshop where not only can we service repair and conserve horological items but also make bespoke components or artifacts when required.
Featured Video
This time lapse shows what is required in the service of a three train long case clock that chimes on 8 bells. Shot over a period of three days in our workshop. Rebecca Hawkridge was observing the work as part of her work placement with the British Horological Institute, to help her gain a better under standing of what a clock maker does.
The clock contained a dead beat escapement and the chiming was achieved through a set of racks with flirt operation allowing the trip repeat to be accurate right up to the next quarter hour.