Basic Hand Skills
Basic Hand Skills is a beginner course for the complete novice with no experience in practical metal work.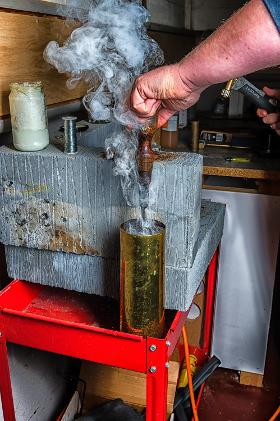 Syllabus
Through the making of a Horological scriber and end cutter, the basic hand skills course will cover the use of the following:-
Hacksaws
Hand files
Sharpening stones
Heat treatment
The course is designed to be an absolute beginner's guide to support those with little or no knowledge of hand tools and their use. It will, through both practical work, demonstrations and discussion, enable the student to appreciate, understand and practice many of the basic skills that are required to undertake practical making.
The choice of project has been carefully chosen to ensure the maximum number of skills are covered in the minimum amount of time, while the scriber itself also has a practical use within any workshop.